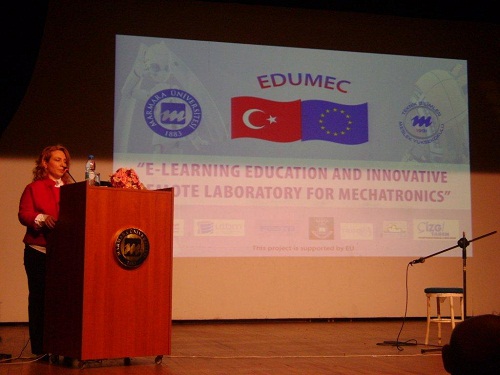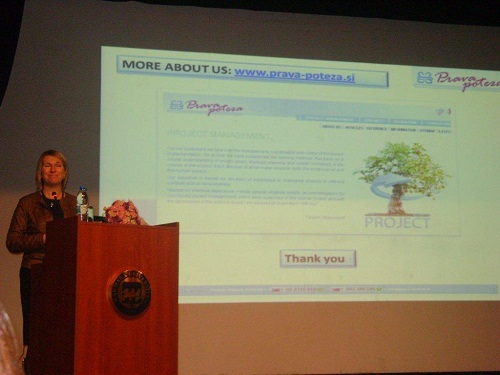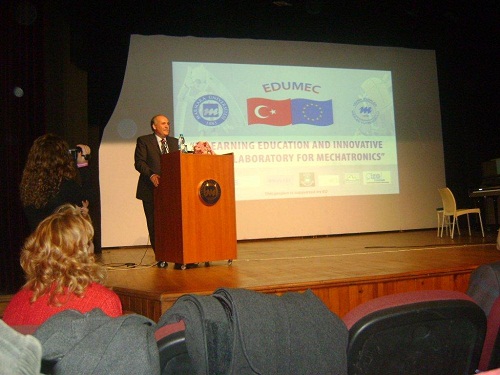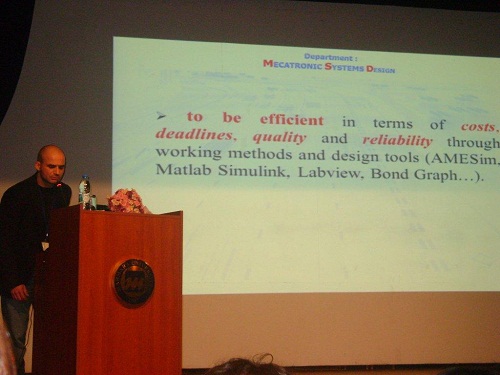 In accordance with the third priority of the Leonardo da Vinci »Transfer of Innovation« are the main aims of the project EDUMEC introduce good practices into the areas of vocational training in mechatronics related to national/international qualifications with the support of ICT technologies and with the established methodological as well as didactic approaches. Specifically, EDUMEC will be developed an e-learning hardware i.e. remote laboratory and multi language software platform consisting of interactive-multimedia e-contents, 3D panoramic virtual tour, simulators and games etc. Both theoretical and practical training will be fully online. 
Education materials will be prepared according to national and international qualifications in accordance with the criteria defined in the EQF (level 3, 4, 5 and 6). EDUMEC makes available working remotely accessible practical environments for the mechatronics fields, so it will offer opportunities to facilitate training for persons with disabilities and other people with special needs. Participants who speak different languages, who have different religions, who come from different racial origins will be educated in accordance with a common goal on EDUMEC. 
The project consortium has the competence and the quality to create e-learning platform and a remote laboratory that will allow training the people in accordance with vocational standards in the field of mechatronics.
Target groups of EDUMEC are:
Students from the participating educational institutions. Developed learning modules will be partially incorporated in the regular education program of educational partners.
The employees who have completed the formal education in the field of electric/electronic but their knowledge in either electrical or computer often proves to be insufficient for their current jobs requirement in mechatronics area. 
The apprentices and the trainees from industrial partners, who have recently acquired a formal education, however are not acquainted with the specialized knowledge and don't have skills required in their company.
In the project participate:
Lead Partner: Marmara University (TR)
Zavod Prava poteza (SI)
University of Tehnology (FR)
FESTO-Leading world-wide supplier of automation technology (TR)
Technical University of Ostrava (CZ)
Technological Education and Training-TEGEV (TR)
University of Versailles Saint-Quentin-en-Yvelines (FR)
Cizgi TAGEM (TR)